Travel
How to Plan for a Weekend Getaway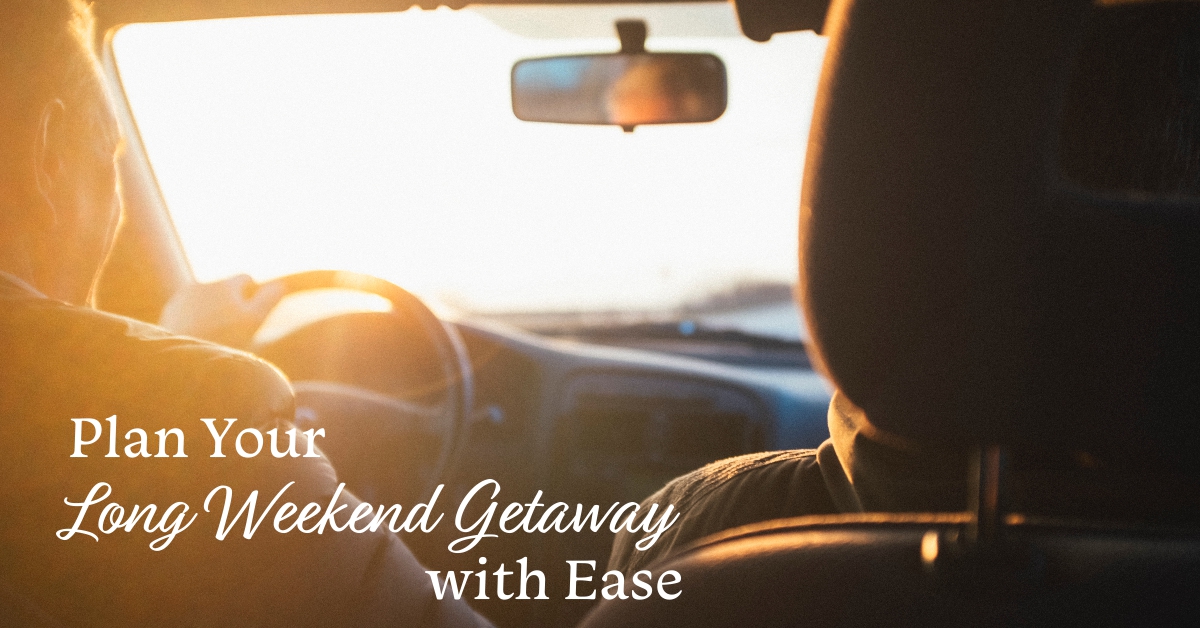 Sometimes, the best way to rejuvenate your mind and body is with a short getaway on the weekends! Trust me, that is all you need to get charged up for the week that is lying ahead and for life in general. Weekend trips areaffordable, fun and always welcome. And, if you're worried about accessing the internet during your travels, Airtel offers some great 3G/4G data plans for uninterrupted connectivity. Club that with their unlimited local and STD calls and you can stay connected with your family and friends throughout the unforgettable getaway.
Top Tips on Planning a Getaway
Travelling does not mean spending thousands, extensive planning and going somewhere far away. You can go on a short getaway with minimum effort but maximum fun. Here's how.
Ø Make a Budget
Although a weekend getaway might sound cheap, the entire cost depends on where you wish to go. It is totally up to you whether you want to make it a luxurious trip or one that takes you back to nature. The first step is to determine the budget. This will help you shortlist the destinations, accommodation and activities you can plan during the getaway.
Ø Choose Your Location Wisely
Look for places that are not too far away because you only have two days and you don't want to spend most of the timetravelling to and from your destination. Pick a spot that only takes a few hours to reach by road, rail or air. Before choosing a place, ask yourself what your goal is for the getaway? Do you just want to relax? Do you want to take part in activities like hiking and trekking? Are you travelling to attend a concert or music festival? Once you know what you are looking for, choosing the destination becomes easier.
Ø Choose Appropriate Accommodation
While looking for accommodation, make sure to choose places that are located close to the attractions you plan to visit, so that you can make the most your time at the destination. Why spend time and money travelling after reaching your destination, right? Consider spending a little more than planned on your accommodation to ensure that you enjoy a peaceful and comfortable stay. On a longer vacation, you might not consider splurging on a hotel, but for a short trip, you could keep a bigger portion of the budget for accommodation.
Ø Make the Bookings Early
Be it flight or train tickets or hotel bookings, it is always advisable to book as early as possible to get the best early birds deals. The more you delay, the more your options get narrowed down. Last minute bookings are always risky because there are chances of not getting any accommodation on your chosen weekend, especially if the destination is a popular one.
Ø Keep Minimum Luggage
Travel light. Take only what you will require. When you pack light, there is no stress of lugging around your heavy luggage. You can travel hassle-free and enjoy all the activities. Carrying two to three changes of clothes would be enough. Make more space for your travel guide book, trekking shoes, tents and so on.
Ø Opt for Extended Weekends
Sometimes, two days might not be enough to take a break from the nine to five grind. Check the calendar for extended weekends and plan your trip around that time. This way, you can also spend a little more time to get to your favourite getaway, without having to worry about time constraints.
Ø Plan Your Activities
Before heading out, find out about all the places you can explore, activities you can take part in and all the cuisine you can try at your destination. Make some notes and plan your itinerary for each day.For example, visitinga new local distillery or an old vineyard in the morning, trying out exotic local food at lunch, going for bungee jumping in the eveningand a campfire at night and so on. When the activities are planned one after the other, you will not waste a lot of time deciding on what to do next.
Ø Keep It Simple
It is always a great idea to keep the trip simple. Planning a vacation in between the daily challenges of life can come as a breath of fresh air! You definitely would want it to be hassle free and effortless. It is best not to go overboard with too many activities and exhaust yourself. Make a plan where you have enough time to spend doing fun things and visiting great places, yet have some time to relax as well.
If you are a first-time traveler or someone who is looking for expert advice, always keep your data plan handy, so that you can easily check out information regarding your destination at any time.