Automotive
Mahindra XUV300 – Everything you need to know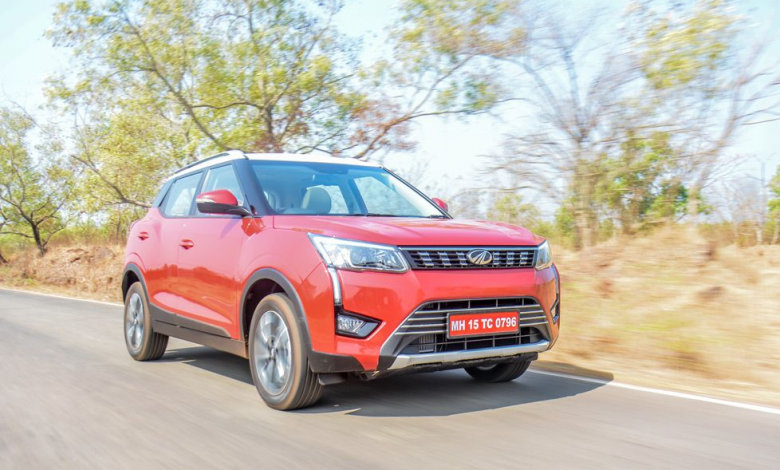 When Mahindra and SsangYong joined hands to manufacture models for India, the brands decided to enter the sub4-meter segment as quickly as possible, given the competition – and since SsangYong hasn't been successful in India and across the globe, Mahindra has had decided to put its badge on its SsanYong's products here in India – the Alturas G4 being one and the Mahindra XUV300 being the other. The XUV300 is actually based on the Tivoli, but gets a completely new look while still looking like it has been inspired by its Korean equivalent. Everything – including the bumpers, bonnet, grille, doors and roof – are all different. The company was keen to ensure it looked like a Mahindra, but more importantly, an SUV – so that had them work on the ride height as well. Also, to ensure it qualified as a sub4-meter vehicle, the front and rear ends were marginally chopped. However, the wheelbase remains the same. Mahindra cars have been bullish about having a shot at this cut-throat segment, so we look into what makes the little Mahindra a complete package.

A baby XUV500?

No, it doesn't look anything like its larger sibling – and despite being a sub4-meter vehicle, it is genuinely wide. Up-ahead, it features a slim grille, flanked by sharp-looking headlights – and what's most attractive are those LED strips that flow down, looking like tears trickling down. It gets a big intake in the lower half of the bumper, but we think there's a bit too much of chrome at the front. Along the sides, the wheel arches are gently raised, while the rear fenders bulge out nicely, giving the SUV some muscle. The 17-inch alloy wheels look stylish with a black and chrome finish and it also comes with a contrast roof. At the back, the tail section looks 'bumped-in', but the tail light design is smart and the rear windscreen gets a spoiler above. There's even a skid plate on the rear bumper.

Quality at its best

Much of what is seen inside the Mahindra XUV300 has been carried over from the Tivoli – like the steering, dashboard and switchgear. Quality is impressive and the switches have a good feel to them. What we didn't like, however, is the tiny gear lever and centre armrest. You will find practical bits like cubbyholes, door pockets and a nice glovebox too. Seatback pockets are available too, while the boot is simply not big enough. Also, because of its width, the XUV300 has ample room but we still wish the rear seats were more comfortable. On the features front, it is equipped with a 7.0-inch touchscreen with Android Auto and Apple CarPlay, front parking sensors, heated outside mirrors, an auto-dimming rear-view mirror, a sunroof, auto lamps and wipers, dual-zone climate control, a tyre pressure monitoring system and a tyre direction indicator. In terms of safety, it gets ABS, ESP and hill-start assist, 7 airbags and three-point seatbelts and height-adjustable head restraints.

Packs a punch?

The Mahindra XUV300 comes with two engine options: a 1.5-litre diesel and a 1.2-litre turbo petrol engine, both being paired to a 6-speed manual, while the option of an AMT gearbox is available too. We got our hands on the diesel version – and we have to say – it really did impress us with its performance and refinement. Vibrations can barely be felt and even as the revs climb, the engine refuses to sound gruff. The Mahindra XUV300 is always willing to sprint ahead and turbo lag doesn't seem too prominent. The engine has a strong mid-range and overtaking is a breeze, while the gearbox shifts seamlessly. It also features an adjustable steering mode – and in Sport – it doesn't actually weigh up the way it is supposed to.

Thanks to its long travel suspension, road imperfections are dealt with nicely and grip from the tyres is great, while getting it to slide around a corner is easy work – even with ESC switched on.

Final conclusion

The SUV may share a lot with the Tivoli, but in truth, the XUV300 is a properly engineered product from Mahindra Cars. Of course, it has its flaws: steering feel is lacking, the boot isn't big enough and buttons on the dashboard aren't particularly user-friendly. But otherwise, Mahindra has done a swell job, considering how well priced it is. It is so much more affordable than its Korean rivals and comes with a good amount of equipment too, giving you bang for your buck. Even the styling is good, the space inside is excellent; so is ride quality. We just wish it was more exciting to drive. Also, grab the latest info on the upcoming cars, only at autoX.